Integrity, Quality and Service are the foundation of our daily operations at Manness. We strive for perfection, from the smallest repair to the most complex roofing system. You will find our friendly, experienced associates accommodating and easy-going. Our company size gives us the advantage of quick communication and decision making in unexpected circumstances, at the same time allowing us to complete large projects.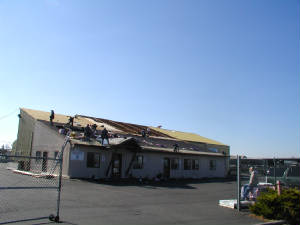 Commercial Re-Roofing Project
Communication is the key to success in any relationship. Questions, concerns, constructive criticism and even thank yous are welcome and necessary components in the construction process. While we strive for perfection, we are not perfect and concerns can only be addressed if they are vocalized. All associates carry cellular phones, email communication is encouraged as well.